Properties Available
Lago Vista Waterfront Home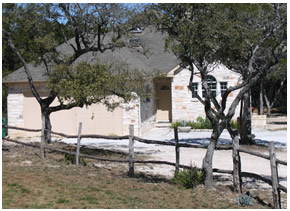 Sleepyhollow Home is a three bedroom and 2.5 bath home that sits on 4 acreas next to the Arkanas Bend Park. The newly contructed 1700 sq. feet home has private dock with a large shore line. It sleeps 10- 12 people and nightly rates for the home range from $400 for the Off Season to $615 for the In Season.
Learn more about this property




Home | Properties | Policies | Area Information |Contact Us
© Copyright 2009.
Valid XHTML, CSS.